You gotta say that like a fog horn: Dow-ner. This is how I feel. I've contracted a little Monday blues.
Now, do a little skippity dance where the arms swing from side to side and your legs kick back. Sing, "I'm a downer, I'm a downer. I'm down!" Because this is what I do to make myself feel better. Try it. It helps.
I had a fantastic weekend with the girls. Which is why I'm down. Not really, of course, but I just crave it all the time, time with the family.
We went to
Native Foods
which is a famous vegan restaurant in the world of vegan restaurants. Astoundingly, even though it's in my own back yard, I had not gone before this weekend and now I'm KICKING myself for all the time lost eating at Native Foods. Just gonna have to make up for that. I especially love to see the girls get all excited about eating some vegan food. They were genuinely stoked. Every bite was a big celebration. "This is so good, I can't take it!" This is Mina's new favorite phrase. The I-can't-take-it part she now adds to everything. Which is so cute I can't take it. "I love you so much, I can't take it." And that'll just make your eyes roll to the back of your head. So, each bite was a "wow" and a "yum" and a "holy." Every bite.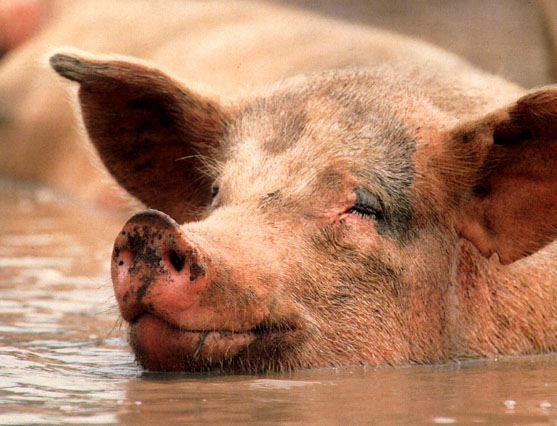 Displayed at Native Foods were rows of pamphlets. Each began with the words: "The Truth About . . ." There were about twelve which told the gruesome truth about beef slaughter and poultry raising and fois gras making. The pamphlets presented stomach-churning pictures and nauseating descriptions. Maya in her infinite nosiness said cheerfully, "Oh, what are these?" I was going to stop her, but decided otherwise. She brought all twelve pamphlets to the table and the three of us examined them all. She made me explain the pictures and the words better because cruelty goes over so confusingly on children. Even Mina looked in horror. We all know she loves pork, but ironically -- or more like when indigenous cultures revere and holify their prey -- Mina's favorite animal, it turns out, is the pig. She looked at the pigs trapped in cages fit for a hamster and sincerely said, "I don't want to eat pigs." I said, "I can understand that. If you're ready, that's cool, Mina." She said she wanted to be vegan too, but I know the girl really loves the taste of meat and cheese, not all the time, but sometimes. I said, "Just do the best you can, little mama."
The pamphlets were bringing us down -- as truths often do -- so I rushed over and grabbed the Farm Sanctuary pamphlets. I said, "Look, there are places that save animals from slaughter and let them live nicely on a farm." We carefully considered the
Adopt An Animal!
page. We unanimously decided we'd like to adopt a pig. Maya said she'd contribute part of her allowance to help with the adoption fees because the pamphlets had brought her to tears, and after viewing them, her recent decision to become a vegetarian had just rooted itself more firmly into her being. I kissed Maya for the allowance offering and I kissed Mina because she said that the animals on the sanctuary were so cute she couldn't take it.
They've named our pig already though I'm not sure you're allowed to do that. But Violet if it's a girl. Hans if it's a boy. Violet they just came up with instantly. And Hans is the name of their favorite AfterSchoolCare counselor. He rocks, and I thought the names were perfect. We then got dessert and shared a slice of vegan cheesecake that was so eeffing delicious that Mina demanded that she have this as her birthday cake in a couple months. I was like, shit, no need to twist my arm. As the girls fought over the last bits of cake and as I thought of Husband and my dogs waiting for us to come home and chill together, I thought, Please don't let this day end. Please don't let this day end. Please . . .
And I'm down.