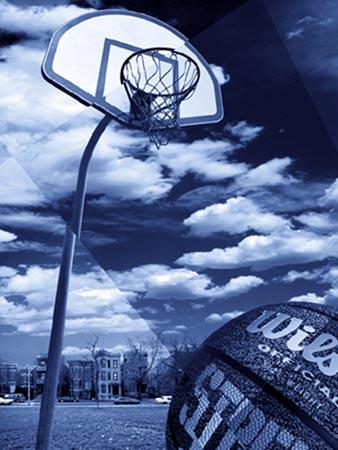 You may have read in my profile that I'm a huge college hoops fan. Some of you may have read that and thought, That's cute. Or, That's Cool. But I don't think you guys really understand the obsession. It really isn't apparent until March of every year. I even forget myself until I'm sucked under the riptide that is March Madness. Around this time, when the NCAA championships begin, I pretty much think of nothing else. If it's not about some buzzer beater or underdog upset, I'm barely paying attention. If someone isn't calling me to talk shit about a big-name college falling to a tiny nobody, I don't wanna talk. At work, I have scores up and refreshin'. I've got the radio and online games a goin'. My daughters listen to snarky sports radio on the way to school and they snuggle with their bedtime stories as I watch night games with one eye on the TV as I dryly read a book called Hooway for Wodney Wat. Midsentence, I blurt out obscenities at players or I'll WHOOP ecstatically at an impossible play, and the girls understand. Husband is right there cursin and whoopin with me.
I also run a huginic march madenss pool. Ninth year running, and I have sixty-nine poolers this year. This pool was my first blog in ways because after each round of games, I'd email all the participants with long commentaries that I forced them to read. It was extreme, forceful blogging. Here, I wait patiently for comments. With the pool commentaries I'm like, Did you read it? Huh? Huh? COMEONE, Let's talk basketball! This year, I've actually started a real live blog for the poolers. It's called
The Pool Dominatrix
and, yo, double blogging on my schedule is BIZNATCH in a wildly exciting way. I feel like I'm movin' and a shakin' 18 hours a day. Anyway, check out my alter ego, Pool Domi if you feel so inclined.
No photo booth Friday today though it really did cross my mind to run to the theater booth and spin a basketball on my finger. Couldn't fit into the 18hour movin and shakin schedule. Maybe next Friday.